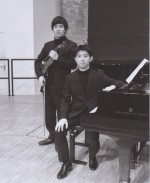 Yuki Ishihara(violin) and Ken Nakasako(piano) started playing together when they were 14 years old. After studying at the Toho Gakuen School of Music, they entered the University of the Arts Berlin in 2016, getting to work on their duo more and more intensively. Giving numerous recitals in Europe and Japan, the duo has been continually praised by the audiences and critics. They have marked a significant achievement to be the first Asian duo to win the first prize at the 9th Swedish International Duo Competition in 2017. The duo has coached by Ms. Erika Geldsetzer, violinist of the Faure Quartet, Mr. Frank-Immo Zichner, pianist and the head of the Chamber Music Department at the University of Arts, and the Artemis Quartet.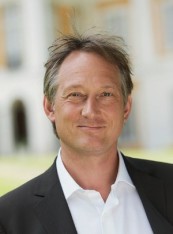 Carl Pontén
Pianisten Carl Pontén är sedan 1994 konstnärlig ledare för Julitafestivalen. Som 18-åring reste Carl till Florens i Italien efter att ha fått stipendier från italienska kulturinstitutet i Stockholm. I Italien studerade han för Prof. Pietro Rigacci och tog solistdiplom vid musik- konservatoriet. Därefter studerade han kammarmusik för Prof. Dario di Rosa
och Prof. Maureen Jones i Trieste (Scuola superiore di musica da camera del Trio
di Trieste) samt i Salzburg för Andrzej Jasinski. Carl har givit ett flertal mästarklasser bl.a. vid Musikhögskolan i Karlsruhe,
Tyskland och vid Musikkonservatoriet i Sarajevo, Bosnien.
Martin G. Rasten
er cellist og multikunstner oppvokst nære Oslofjordens bredder. Martin G. Rasten virker som utøvende cellist med hovedfokus på sololitteraturen men har tidligere jobbet i Oslo Filharmonien, Malmö Symfoniorkester, KORK m.fl. Han er kunstnerisk leder for Kosterfestivalen, og er hyppig engasjert som dirigent og instruktør. Utdannelsen har han fra Barratt Due´s Musikkinstitutt, Guildhall School of Music & Drama i London samt fra Göteborgs Universitet. Martin G. Rasten har komponert musikk til flere teaterstykker for Theater Morgenstern i Berlin og var sist å se på svenske Mia Skäringers show- Dyngkåt och hur helig som hälst, vist på NRK og SVT.
Carles Lama & Sofia Cabruja are a paragon of artistic talent in the world of classical music and one of the Europe's most renowned piano duos.

Acclaimed by both public and critics alike as two musicians with a great power of communication and an undeniable capacity of moving to tears, the duo exhibits also a spectacular synchronisation and a very rare mutual understanding.

Sure & brilliant technique, passion, enviable quality of sound, majesty in the touch or infinite elegance and sensitivity are among the most frequent acclaims the duo has received.

Always committed to helping with social needs, Carles & Sofia have been honoured with a UNICEF award in recognition of their humanitarian efforts.