Miranda Heldt, sopran
Miranda Heldt is a freelance Soprano living in London. Of German and English origin, she graduated from Cambridge University with a degree in Modern and Medieval Languages before graduating from the Guildhall School of Music and Drama with distinction. Miss Heldt studies with Arwel Treharne Morgan.

Selections of opera and concert engagements include Dido (Dido & Aeneas, Ad Parnassum, Goethetheater, Leipzig), Bastienne (Bastien und Bastienne, Mozart; Venice, London), performances at the Carnevale di Venezia, Zerlina (Don Giovanni, Mozart, Regents Opera UK tour), Aunt (Madama Butterfly, Puccini, Regents Opera UK tour), La Traviata (Bermuda Music Festival, Opera à la carte), Perchè no? (South Tirol). Miranda has travelled extensively to Sweden to perform at the Vivaldi festival and to the Middle East to perform in various concerts. Whilst in Lebanon, Miranda has organised workshops with Syrian refugee children as an artist and ambassador of The Peace and Prosperity Trust. Miranda is currently the resident singer at The Ritz Hotel in London, where she performs lighter music and regular Opera Gala Dinners.
Dimitri Ashkenazy performs widely as both a soloist and chamber musician. He has appeared with the Royal Philharmonic Orchestra at London's Royal Festival Hall; Deutsches Symphonie-Orchester Berlin at the Hollywood Bowl; SBS Youth Orchestra at Sydney Opera House; Czech Philharmonic Orchestra at the Casals Festival in Puerto Rico; and Japan Philharmonic, Tokyo Metropolitan Symphony and Mito Chamber orchestras in Japan.
In September 2014, Ashkenazy made his BBC Proms debut, performing Sir Peter Maxwell Davies' Strathclyde Concerto No.4 with the Scottish Chamber Orchestra as part of the composer's 80th birthday celebrations. He has previously performed this Concerto under the baton of the composer in London, Santiago de Compostela, and at several other venues across Europe.
An active chamber musician, he has performed with the Kodály and Faust Quartets and with partners such as Barbara Bonney, Antonio Meneses, Cristina Ortiz, Maria João Pires and of course his brother Vovka Ashkenazy and his father Vladimir Ashkenazy.
Dimitri Ashkenazy has made numerous CD, radio and television recordings, and been invited to give master classes throughout Europe and in Japan, Australia and the USA.
International Guitarist and Pedagogue, Edoardo Catemario, was born in Naples and started his music studies at the age of 5. He has been studying guitar with Salvatore Canino, Antimo Pedata, Jose Tomas and Maria Luisa Anido. Analisys with Titina De Fazio and the South American composers Leo Brouwer and Oscar Roberto Casares. At the age of 11 gave his first solo recital.
Extremely versatile guitarist, he passes with ease from the romantic repertoire (played on original instruments) to the baroque, to the XXth century music, to contemporary music and vanguards. His repertoire includes a vast amount of solo works, besides the almost all the chamber repertoire and 42 Concertos for guitar and orchestra.
He has won several national and international competitions first prizes. In January 1991 was the first prize winner of the prestigious "Andres Segovia" guitar competition in Almunecar (Granada) and in 1992 of Alessandria international Competition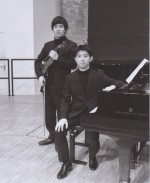 Yuki Ishihara(violin) and Ken Nakasako(piano) started playing together when they were 14 years old. After studying at the Toho Gakuen School of Music, they entered the University of the Arts Berlin in 2016, getting to work on their duo more and more intensively. Giving numerous recitals in Europe and Japan, the duo has been continually praised by the audiences and critics. They have marked a significant achievement to be the first Asian duo to win the first prize at the 9th Swedish International Duo Competition in 2017. The duo has coached by Ms. Erika Geldsetzer, violinist of the Faure Quartet, Mr. Frank-Immo Zichner, pianist and the head of the Chamber Music Department at the University of Arts, and the Artemis Quartet.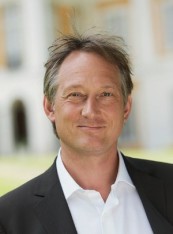 Carl Pontén
Pianisten Carl Pontén är sedan 1994 konstnärlig ledare för Julitafestivalen. Som 18-åring reste Carl till Florens i Italien efter att ha fått stipendier från italienska kulturinstitutet i Stockholm. I Italien studerade han för Prof. Pietro Rigacci och tog solistdiplom vid musik- konservatoriet. Därefter studerade han kammarmusik för Prof. Dario di Rosa
och Prof. Maureen Jones i Trieste (Scuola superiore di musica da camera del Trio
di Trieste) samt i Salzburg för Andrzej Jasinski. Carl har givit ett flertal mästarklasser bl.a. vid Musikhögskolan i Karlsruhe,
Tyskland och vid Musikkonservatoriet i Sarajevo, Bosnien.
Martin G. Rasten
er cellist og multikunstner oppvokst nære Oslofjordens bredder. Martin G. Rasten virker som utøvende cellist med hovedfokus på sololitteraturen men har tidligere jobbet i Oslo Filharmonien, Malmö Symfoniorkester, KORK m.fl. Han er kunstnerisk leder for Kosterfestivalen, og er hyppig engasjert som dirigent og instruktør. Utdannelsen har han fra Barratt Due´s Musikkinstitutt, Guildhall School of Music & Drama i London samt fra Göteborgs Universitet. Martin G. Rasten har komponert musikk til flere teaterstykker for Theater Morgenstern i Berlin og var sist å se på svenske Mia Skäringers show- Dyngkåt och hur helig som hälst, vist på NRK og SVT.
Carles Lama & Sofia Cabruja are a paragon of artistic talent in the world of classical music and one of the Europe's most renowned piano duos.

Acclaimed by both public and critics alike as two musicians with a great power of communication and an undeniable capacity of moving to tears, the duo exhibits also a spectacular synchronisation and a very rare mutual understanding.

Sure & brilliant technique, passion, enviable quality of sound, majesty in the touch or infinite elegance and sensitivity are among the most frequent acclaims the duo has received.

Always committed to helping with social needs, Carles & Sofia have been honoured with a UNICEF award in recognition of their humanitarian efforts.